BELOW YOU WILL FIND A FEW THINGS THAT MIGHT HELP YOU GET MORE INVOLVED IN THE ARTS COMMUNITY
Do you want to learn how to build inexpensive supports for large canvases?
Click here
for the tutorial.
Looking for something to apply to during those lazy days of summer when you can't be bothered by deadlines and application fees? How about shooting off a proposal to a college or university? They are always looking for great proposals, and they aren't usually bound by the constraints of showing something that is commercially viable. They often have a stipend available, and sometimes they'll cover shipping if you just agree to a gallery talk or demo. That sounds like a win-win, doesn't it.

So if your interested there are a few links down below. Visit their gallery page first, get the application guidelines, check out the gallery's past shows, and read their mission to see if you fit in. No sense wasting your time and theirs if you don't.

These galleries often take solo shows, but they will also consider your work to be programmed into an upcoming group exhibition. Often you can take control by proposing a curated show, or a small themed group show. Organized group exhibitions with well written statements are often received well by these institutions, so get some friends together and work something out.

These are just the first few. Check back often this month to find a whole boatload more colleges and university that are willing to look at your exhibition proposal, and, if you get into a show because of one of my lists be sure to say something in the comments or email me. I wanna know.


Handwerker Gallery, Ithaca College, Ithaca, New York http://www.ithaca.edu/handwerker/information/Proposals/

Kean Galleries, Kean University, Kean, New Jersey http://www.kean.edu/~gallery/ExhibitionProposals.html

UCF Art Gallery, University of Central Florida
http://gallery.cah.ucf.edu/exhibition-proposal-guidelines/

The Brunei Gallery, SOAS University of South London (read this one closely to make sure you fit their mission)
https://www.soas.ac.uk/gallery/proposal/

(SCENE) METROSPACE, Michigan State University http://www.art.msu.edu/content/exhibition-proposals

Gallery Visio, University of Missouri-St. Louis http://www.umsl.edu/~galvisio/call_for_art.html

Robert Morris University Art Gallery, Chicago, Illinois http://www.robertmorris.edu/artgallery/proposal/

Foreman Art Gallery, Bishop's University, Sherbrooke (Quebec), Canada http://www.foreman.ubishops.ca/exhibition-proposals.html

Wisconsin Union Galleries, University of Wisconsin-Madison, Madison, Wisconsin https://union.wisc.edu/get-involved/wud/art/submissions/

J. Willard Marriott Library, the University of Utah http://www.lib.utah.edu/services/exhibits-form.php

Rob Robbins is an artist and a professor that has been showing work for over 20 years, and has watched as the trend toward exorbitant entry fees has created a new economy where artists are funding the galleries and award competitions rather than galleries providing revenue streams so artists can keep working. This blog is a resource to help artists show their work in a way that is financially sustainable for them.

Archives

Categories

RSS Feed
Powered by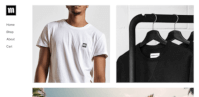 Create your own unique website with customizable templates.