BELOW YOU WILL FIND A FEW THINGS THAT MIGHT HELP YOU GET MORE INVOLVED IN THE ARTS COMMUNITY
Do you want to learn how to build inexpensive supports for large canvases?
Click here
for the tutorial.
More college and university galleries (and the occasional art center) that might be interested in showing your work……

​

Lawndale Art Center, Houston, Texas

http://www.lawndaleartcenter.org/exhibitions/proposals.shtml

Shepherd Union Gallery Space, Weber State University, Ogden, Utah

http://www.weber.edu/WSUImages/unionartgallery/docs/exhibition-proposal.pdf

Turchin Center for the Visual Arts, Appalachian State University, Boone, North Carolina

http://tcva.org/artist-opportunities

Cornell University Art Galleries, Ithaca, New York

https://aap.cornell.edu/resources/galleries-exhibition-opportunities

SOKA University Art Gallery, SOKA University, Aliso Viejo, California (scroll down to the bottom of the page)

http://www.soka.edu/about_soka/our_campus/art-gallery.aspx
​

Visual Arts Center, University of Texas at Austin

http://utvac.org/sites/files/vac/content_files/eastgallery-exhibitionproposalapplication.pdf

Rob Robbins is an artist and a professor that has been showing work for over 20 years, and has watched as the trend toward exorbitant entry fees has created a new economy where artists are funding the galleries and award competitions rather than galleries providing revenue streams so artists can keep working. This blog is a resource to help artists show their work in a way that is financially sustainable for them.

Archives

Categories

RSS Feed
Powered by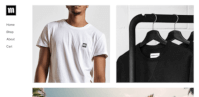 Create your own unique website with customizable templates.