BELOW YOU WILL FIND A FEW THINGS THAT MIGHT HELP YOU GET MORE INVOLVED IN THE ARTS COMMUNITY
Do you want to learn how to build inexpensive supports for large canvases?
Click here
for the tutorial.
Unclear deadline email for info: Agate Fossil Beds National Park

https://www.nps.gov/agfo/getinvolved/supportyourpark/artist-in-residence-program.htm

Feb 15- Catoctin Forest Alliance residency

http://www.catoctinforestalliance.org/artist-in-residence

Feb 16-Isle Royal, Michigan..you can see the northern lights:

https://www.nps.gov/isro/getinvolved/artist-in-residence.htm

Feb 17 Postmark- Fire Island National Seasore residency

https://www.nps.gov/fiis/getinvolved/supportyourpark/upload/FIIS_AIR_Information-Application_12-15-16_FINAL.pdf

Feb 17- CICA Museum invites new media artists worldwide to participate in the 3rd International Exhibition and Publication on New Media Art. The selected artists will be featured in the 3rd International Exhibition on New Media Art at the CICA Museum and in the book "New Media Art 2018." The book "New Media Art 2018" will be released in the United States and Korea in December 2017. Each artist will be featured in four pages of the book. The article may include any form of text (e.g., interview, essay, poetry), drawings, and pictures that introduces the artists' works.

Please visit our prospectus page for more info: http://cicamuseum.com/call-for-artists-cica-new-media-art

Feb 15- Amos Eno Gallery is seeking new members! Our new gallery space is centrally located in the vibrant arts neighborhood of Bushwick in Brooklyn, NY. Members benefit from solo shows every other year, group exhibitions and building-wide first-friday openings. Artists working in all varieties of media, at all stages of their careers are welcome to apply.

Find out more about membership benefits, membership dues and how to apply by visiting our website: http://www.amoseno.org/membership

Feb 22- The Artist in Residence Program at Noble and Greenough School is an eight-week residential program for visual artists. The program seeks to foster collaborative relationships between the artist and the school's community of students, faculty and parents.

The artist will live on the Nobles campus, a 187-acre property in Dedham, Mass., and have access to studio space within the visual arts department facilities. The residency will coincide with a solo exhibition of the artist's work at the school's Foster Gallery. The successful candidate will receive a $2,500 stipend in addition to room and board.

Noble and Greenough is a rigorous academic community for students in grades 7-12. The school is located 10 miles southwest of Boston and serves both day and boarding students from the surrounding area. For more information on Nobles, its programs and facilities, please explore the school's website.

www.nobles.edu/arts

Feb 25- McKinney International Art + Design Residency https://indiana.slideroom.com/#/permalink/program/33959

Feb 26- The Department of Art at Rowan University seeks a qualified professional visual artist for the Artist in Residence Program for the 2018 spring semester.

Rowan University is a mid‐sized state institution located in southern New Jersey. The Department of Art serves approximately 200 majors and employs 12 full‐time faculty. The curriculum includes courses in drawing, painting, printmaking, photography, graphic design, illustration, web design, video and animation, sculpture, metals/jewelry, ceramics, art education, and art history.

The residency includes a $3000 stipend, 280 square foot studio space, access to facilities and equipment, and an exhibition opportunity. Application is free.

For full details on the residency and application information, visit http://www.rowan.edu/artgallery/exhibition_programs/touring/index.html.

March 1 (summer studio),

https://www.banffcentre.ca/visual-and-digital-arts

March 1-

http://www.albeefoundation.org/guidelines--submitting.html

March 1- Houston Center for Contemporary Art Artist Residency. Media Accepted: Wood, Glass, Metal, Fiber, Clay, Mixed Media

Access to wide variety of professional opportunities and resources!

• Five to ten residencies awarded

• Three, six, nine or twelve-month residencies

• Stipend & modest housing allowance

• Free studio space with 24hr access

• Ongoing professional development

To apply visit http://www.crafthouston.org/artists/residents/apply-to-program/

March 1-Keyholder year long artist residency in NYC. http://www.printshop.org/keyholder-residencies/

March 1- The Millay Colony for the Arts offers two-week to one-month residencies to six visual artists, writers and composers each month between the months of April and November. Nurturing the work of artists of all ages, from a range of cultures and communities, and in all stages of their artistic careers, the Colony offers comfortable private rooms, private studio spaces, all meals, and ample time to work in a quiet, pastoral atmosphere at our Austerlitz, NY campus. www.millaycolony.org/apply

March 1- The Kimmel Harding Nelson Center for the Arts, located in Nebraska City, NE offers from sixty to seventy juried residencies per year to visual artists, writers, composers, and interdisciplinary artists from across the country and around the world.

The Center accommodates up to five artists at a time for stays that vary from two to eight weeks. Each resident is provided with private bedroom, private bathroom, their own studio space, fully equipped kitchen and a weekly $100 stipend for the duration of their stay. Apply online through https://khncenterforthearts.org

March 12-good.

http://www.sweetwaterartcenter.org/call-for-artists/

March 15- Foundry Gallery in Washington, DC, will host a guest solo exhibit for the month of August 2017. The gallery is welcoming proposals for a juried exhibition to be held in its solo show gallery. Instructions can be found at https://foundrygallery.submittable.com/submit.

March 15- The Starry Night Residency Program provides artists, writers, and curators with the opportunity to live and work within a small, creative community. Located in the downtown historic hot springs district of Truth or Consequences, New Mexico. There is no application fee. For more information visit: http://www.starrynightretreat.com/residencies/

March 15- The Juergensen Gallery is accepting exhibition proposals for solo and group shows for the 2017/2018 academic year. The gallery invites emerging and established artists or groups to submit original artwork for review. All mediums are encouraged to apply. We welcome all 2-D, 3-D, or installation work in a variety of mediums. The exhibition program includes two shows during the fall and spring semesters, and a summer show upon availability. Each show will be displayed for approximately six weeks.

Please visit the gallery submissions page for additional instructions: http://www.mvcc.edu/gallery/submissions

March 20- VisArts invites applications and proposals from local, national, and international artists for a six month Studio Fellowship at VisArts at Rockville. Studio space is provided free of charge. Artists receive a $500.00 per month stipend.

To apply visit https://visarts.submittable.com/submit/75040/call-for-visarts-studio-fellowship

March 25- Indiana dunes

https://www.nps.gov/indu/getinvolved/supportyourpark/air.htm

March 25- The Rosefsky Gallery, Binghamton University's Department of Art and Design (Binghamton, NY), is seeking proposals for the 2017 - 18 academic year. Proposals may include solo or group exhibitions. All media will be considered. The Department of Art and Design is pleased to offer an honorarium for exhibiting artists to deliver a gallery talk, workshop for students, or other event that engages the public. There is no entry fee. Materials must be received by March 25, 2017.

Send proposals to art@binghamton.edu with the subject line "Rosefsky Proposal

April 1- The Core Program awards postgraduate residencies to exceptional visual artists and critical writers who have completed their graduate training and are working to develop a sustainable practice.

Core fellows participate in a yearlong seminar, the content of which is driven by contemporary concerns, the interests and work of the fellows, and the Core lecture series and visiting artists, critics, curators, and art historians.

The residency term lasts from September to May, and fellows may apply for a second term. Each spring the program mounts an exhibition of work produced during the residency, which is accompanied by a publication to which the critical studies residents contribute essays based on their original research.

Residents receive a $15,000 stipend, 24-hour access to a private studio or office.

For application instructions and more information, visit

http://www.mfah.org/fellowships/core-program/core-how-apply

April 1- 60th Chautauqua Annual Exhibition of Contemporary Art. To apply go to www.ciweb.org

April 1- Watermill's Artist Residency Program. Artists-in-Residence share their creative process with the community through open rehearsals, workshops and artist talks.

For more information visit www.watermillcenter.org/apply

April 1- The South Bend Museum of Art (SBMA) is seeking large-scale two- and three-dimensional artwork for long-term display in Sightlines, a collaborative project between the SBMA and the Century Center. The two year exhibition will highlight 3 new artists alongside 3 current artists. For full details and to apply securely online, please visit southbendart.submittable.com.

April 15 postmark- Sleeping Bear national park, michigan

https://www.nps.gov/slbe/learn/management/artistinresidence.htm

Rob Robbins is an artist and a professor that has been showing work for over 20 years, and has watched as the trend toward exorbitant entry fees has created a new economy where artists are funding the galleries and award competitions rather than galleries providing revenue streams so artists can keep working. This blog is a resource to help artists show their work in a way that is financially sustainable for them.

Archives

Categories

RSS Feed
Powered by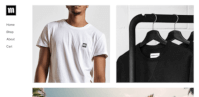 Create your own unique website with customizable templates.